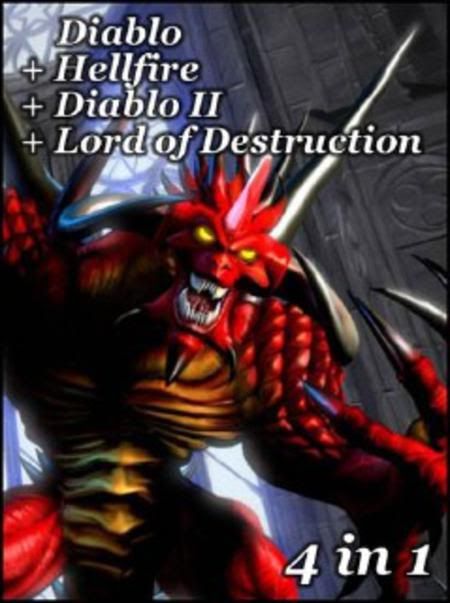 Diablo Antology (1997-2001/Multi2/PC)
PC Game | Developer: Blizzard North | Publisher: Sierra Entertainment | 4.34 GB
Genre: RPG, Hack and Slash
Diablo- this action / RPG, where you have to shoot your way through 16randomly generated dungeon levels, the eyeballs filled with monsters andtreasure. Your final goal - the demon Diablo, lord of terror, whichbecame the cause of all ills that have befallen not only the quietvillage of Tristram (Tristram), but the entire kingdom. You can choosesomeone to break through to your goal, although the selection is small,and limited to only three characters.